New Markets Tax Credit
The New Markets Tax Credit was enacted in 2000 with a purpose of spurring private sector investment in economically distressed urban and rural areas often left out of the economic mainstream. The theory behind the program is that there are good business opportunities in many low income communities and that a modest federal subsidy could incent private sector investment and jump-start local economies. There is little doubt that the NMTC has achieved that goal.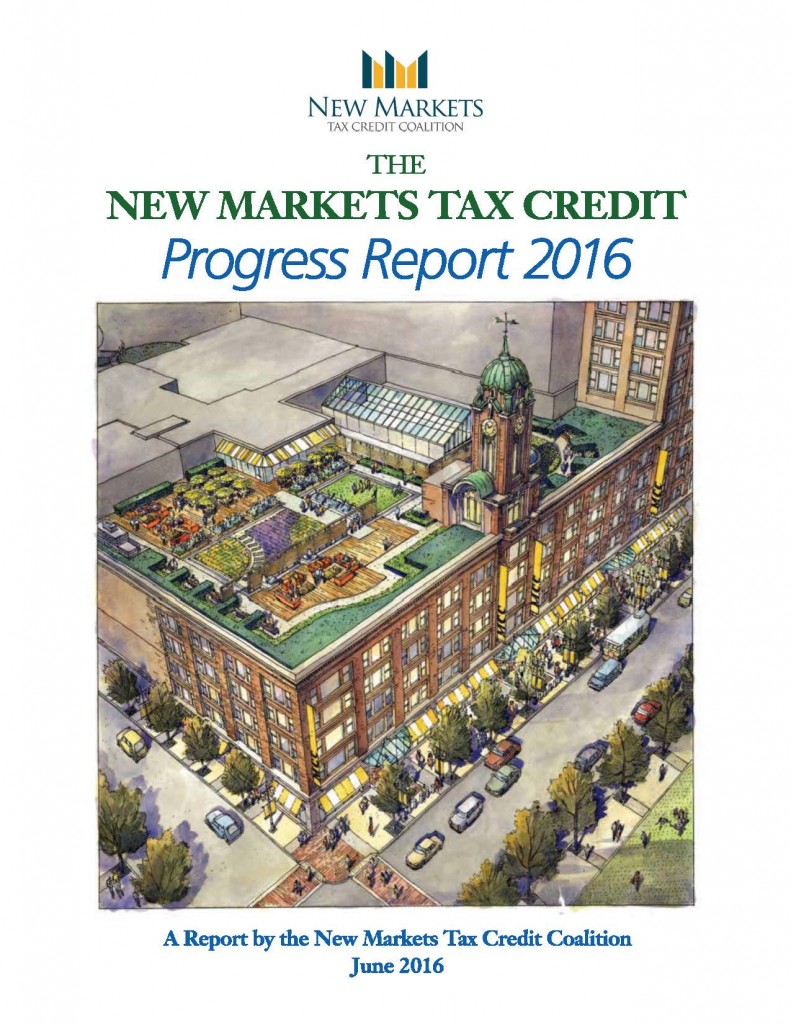 Between 2003 and 2014, the NMTC delivered over $38 billion in capital and leveraged  $75 billion in total capital investments  to communities with high poverty rates, low incomes and high unemployment rates, financing everything from urban healthcare centers, rural factories and small business loan funds. The NMTC has been authorized by Congress through 2019.
On August 8th, 2016, U.S. Secretary of the Treasury Jack Lew visited Seward Community Cooperative Friendship Store, a grocery store in Minneapolis, Minnesota. The store, which is located in a low-income census tract and provides access to healthy, fresh foods, was financed in part by the New Markets Tax Credit (NMTC) and federal Community Economic Development (CED) funds from Midwest Minnesota Community Development Corporation (MMCDC). The event was also attended by Congressman Keith Ellison who represents the district where the grocery store...
read more
Post written by Bob Rapoza A celebration of a retiring leader in the CDC community was held this week. My good friend, Ron Phillips, the founder and president of Coastal Enterprises, Inc. is retiring. While I was not able to attend Ron's celebration in Maine, I knew it would be quite an event, and a fitting tribute to all the good work done by a great organization and its leader. As such, I want to add a comment about my work with Ron and the Eagles and take this opportunity to put our efforts in perspective. Ron was part of a generation of...
read more
New Markets Tax Credits helped finance the new Otis Booth Campus, a community facility in Los Angeles.
read more
A report issued today by a coalition of community development organizations and financial institutions details how the New Markets Tax Credit (NMTC) transformed private sector capital into patient, flexible capital for credit-starved businesses in low income communities across the country during the previous year.
read more
Transformation of the Ford Center from dilapidated warehouse-style building to upscale office complex was a significant community development feat in Minnesota. It combined two federal tax credits –New Markets and Historic – with other financing to reinvigorate the old Ford Motor assembly plant for its next 95 years of service.
read more
The project entails the expansion of a major Superior area employer—Exodus Machines, Inc. Exodus Machines produces wheeled material handlers for the scrap and recycling industry. Exodus began operations in 2008 and was funded with equity from an ownership group and financing which included New Markets Tax Credits through a transaction Impact Seven brokered.
read more
Jobs Created: 50 construction, 102 permanent, student and work study employment The University of the Cumberlands is located in Williamsburg, Kentucky, a rural community nestled in the foothills of the Appalachian Mountains. The University spans approximately 70 acres and includes 34 buildings, including 2 sports field complexes. It has an enrollment of 2,169 students and provides many programs and services to the local community. In 2007, the University sought to improve its facilities, not only for its students, but also to improve...
read more
Excerpt of description text of report etc etc etc. Description text of report etc etc etc.
read more